Skip to Content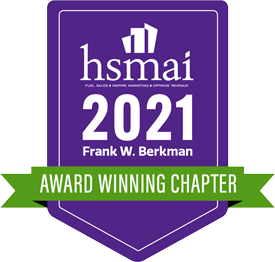 Executive Board
Meet the Team
Whether it's through developing educational programs, planning events, or rewarding top industry professionals, our organization's leadership team is dedicated to exceptional service. Our chapter receives new members each year, and with that growth, our leadership team continues to expand and exceed expectations.
Marketing & Communications
Committee Members
Anne Marie Wilson
Awards & Recognition Committee Member
Dury Kim
COLLEGIATE RELATIONS COMMITTEE MEMBER
Irina Shpak
COMMUNITY OUTREACH COMMITTEE MEMBER
Tori O'Reilly
EDUCATION CONTENT COMMITTEE MEMBER
Anthony Gambini
EDUCATION CONTENT COMMITTEE MEMBER
Marcia James
EDUCATION CONTENT COMMITTEE MEMBER
Drew Davis
SPONSORSHIPS & PARTNERSHIPS COMMITTEE MEMBERS
Kathleen Colins
REVENUE MANAGEMENT SIG COMMITTEE MEMBER
Bree Brostko
RISING LEADER CHAIR COMMITTEE MEMBERS
Steven Rubin
VENUE PROCUREMENT COMMITTEE MEMBER
Juliette Tiriolo
COMMUNICATIONS COMMITTEE MEMBER
STANDING COMMITTEES
Awards & Recognition
Responsible for preparation of Chapter of the Year submission and annual awards program.
Collegiate Chapter Relations
Serves as the liaison for student chapter development, involvement and membership.
Community Outreach
Liaison with designated chapter charity, secures prizes and coordinates sale of raffle tickets
Digital Marketing
Responsible for monitoring and updating social media channels.
Educational Programs– Event Management
Responsible for planning and arranging monthly meetings, venue selection, audio-visual needs, florals, etc. and on-site coordination.
Marketing Communications
Oversee all marketing communications material including the website, special events eblasts, Roomers and all special event marketing.
Member Engagement
Welcomes new members and assists in placing them on committees to be active and engaged.
Member Recruitment
Develops a program to secure new members.
Member Retention
Reaches out to existing members to insure their needs are being me and that their membership is retained.
Networking Socials
Responsible for planning and logistics for networking receptions. and other social events. Serves as liaison with Past Presidents' Council for Awards Dinner.
Partnerships/Sponsorships
Responsible for securing Marquis sponsors for our educational programming and promotion of our Partner Program.
Revenue Management Special Interest Group
Responsible for planning and execution of two (2) revenue management focused educational programs.
Special Events
Handles all arrangements for "Summer Bash" and Holiday Party (alternating with MPIGNY).